In 2016 we started TV Country TV as a one hour NZ Country Music show, interviewing artists and festivals we produced 2 series of Kiwi Country TV with 12 episodes in each series.   
Kiwi Country TV series showed on  Keep it Country TV in the UK (SKY 87 FREESAT 516)  and Europe in 2017. Also on Channel 39 in Dunedin New Zealand and Mainland TV in Nelson New Zealand. The 2 series were well received on all channels that took the program.   
Funding from Creative NZ allowed us to promote the show. We travelled to the NZ Gold Guitars and NZ Country Music awards with our programs showing on the big screens at NZ Gold Guitars & running a NZ Country Music Stand at the NZ Country Music Awards   
We produced the Kiwi Country TV compilation CD with 20 tracks from NZ Artists and these were sold and sent to radio stations who are still using them today.   
We have produced the NZ Segment (Kiwi Country TV) of the International Showcase on the big stage at Tamworth Country Music Festival for 3 years, giving opportunity for NZ Artists to get exposure across the ditch   
2020 has created many challenges for artists around the globe with Covid 19 Aotearoa included  and we  are now making a step forward and a step up to turn Kiwi Country TV into a full time Country Music Channel .    
Kiwi Country TV wants to celebrate the amazing New Zealand recording artists that perform here in New Zealand or have spread their wings around the globe. Also our neighbors across the ditch in Australia who welcome our NZ Country artists with open arms.  
Kiwi Country TV are opening up a new platform for airplay for all types of country music from Old Time country  to the modern independent country artists . From Bluegrass to Country Rock, Alt country and Americana and Blues n' Roots styles. New, back catalogue and archival. from New Zeaalnd and Australian Artists. Artists wishing to get airplay of their videos please contact us on kiwicountrytelevision@gmail.com  please send a link to your video .  
We have now acquired a full time regional channel in NZ through the generosity of Mainland Television broadcasting to the Top of South island of NZ. Kiwi Country TV will operation on Mainland Channel 5 and similcast in the top of south on 88.3fm and 107fm and will stream on www.kiwicountry.tv  
Kiwi Country wil begin beta testing on Mainland Channel 5 during August and expect to be into fully broadcasting by September 2020.  
So we are now calling out to New Zealand and Australian artists to send your videos in to us via dropbox or another file delivery service  
Please sign up on our site and be the first to hear the great news we will soon share with you all and we have a voluntary $1.00 a month subscription service if you wish to support what we are doing  
Stay Well  and we look forward to sharing some great music with you all  
Aly Cook  
Owner - Kiwi Country Television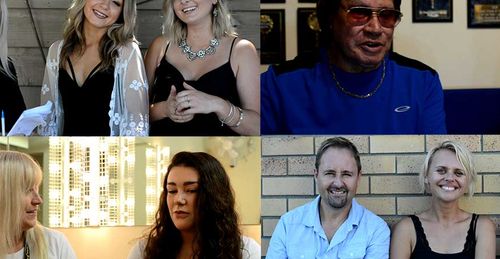 Phil Doublet's 'Suitcase' music video up on the big screen at NZ Gold Guitars